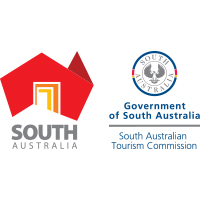 | | |
| --- | --- |
| 8:30am – 3:00pm  | Design Inn Symposium 2024 (additional registration required) |
| 3:00pm – 3:30pm  | Future Leaders Forum Registration and afternoon tea (additional registration required) |
| 3.30pm – 5.30pm | Future Leaders Forum |
| 5.30pm – 7.30pm | FUTURE LEADERS, DESIGN INN & AHICE SPEAKERS NETWORING EVENT (additional registration required) |
Note: Program is subject to change
Day 1 – Wednesday 1 May 2024
8:00am

Registration

8:20am – 9:00 am
BREAKFAST MASTERCLASS
(additional registration required)

9:00am – 10:30am

 AHICE part one

10:30am – 11:00am

MORNING TEA

11:00am – 12:50pm

AHICE part two

12:50pm – 1:45pm

LUNCH

1:45pm – 3:50pm

AHICE part three

3:50pm – 4:20pm

AFTERNOON TEA

4:20pm – 5:50pm

AHICE part four

5:50pm – 6:15pm

Drinks with Future Leaders' session

6:15pm – 8:30pm

AHICE 2024 GALA RECEPTION, including local food, wine and spectacular entertainment




(additional registration required)
Note: Program is subject to change
Day 2 – Thursday 2 May 2024
8:00am

Registration

8:20am – 9:00 am
BREAKFAST MASTERCLASS
(additional registration required)

9:00am – 10:30am

AHICE part five
10:30am – 10:50am
MORNING TEA
10:50am – 12:35pm
AHICE part six
12:35pm – 1:30pm
LUNCH
1:30pm – 2:40pm
AHICE part seven
2:40pm – 3:10pm
AFTERNOON TEA
3:10pm – 5:00pm
AHICE part eight
Note: Program is subject to change
AHICE House Rules
A note from the organisers: Due to a number of unofficial invite-only events taking place during the official event times in recent years, we would ask that businesses and individuals please do not host any events during the above times as a courtesy to other sponsors of AHICE and Design Inn.
We all know that without sponsors, events like this cannot happen and we ask that our request is respected.
If events do take place during the official times, without the written approval from the AHICE team, the organisers and representatives of those companies will not be able to attend any AHICE sessions at the Adelaide Oval or Design Inn and are at the risk of passes being revoked.
We will also be requesting that supplier attendees that aren't sponsors of the event to not canvas for business with sales materials and documents at the events at the Adelaide Oval or SkyCity. Those that do it will be at the risk of passes being revoked.
Want to get more information and discuss commercial opportunities?